It's now six weeks since I retired from full time work. People did tell me that I would be bored, that I would miss work and that I would struggle without belonging to the Police after being "institutionalised" for thirty years. Well so far I have to say I haven't felt any of these things. I have managed to fill my time well, have taken on some ad hoc work, am spending time working on our craft business as well as starting some of the things on my bucket list.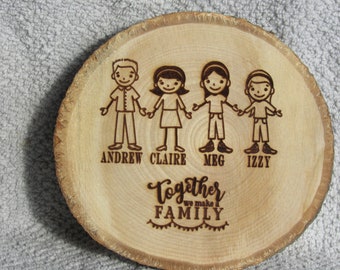 https://www.mezzycreations.co.uk/
Starting those things that I always wanted to do
One of the things that I have wanted to do for quite some time, is to learn to play the piano. I am pleased to say that I have now had four piano lessons and am surprised at how well I am picking it up. It takes a lot of concentration, but it's really wort it as I am enjoying it so much. At the moment I am practicing on a keyboard loaned to me by a friend and on my mum's piano, but if I continue to enjoy it over the next few months I am going to treat myself to a digital piano.
Something else that I also wanted to do was to write more. I have now been writing my blog for three years, but I have also bought myself a book of writing activities and tasks, which has encouraged me to write a bit more.
There are still a few more things on my list and I will let you know how I get on these.
Rudding Park Spa Hotel in Harrogate
A couple of weeks ago I had a relaxing overnight stay at Rudding Park in Harrogate with my lovely friend Sarah. We found a deal on Travelzoo, which was excellent value, which we just couldn't miss. We had a little retail therapy first in Harrogate and then drove up to Rudding Park in the afternoon. On arrival our room wasn't ready, (it had been set up as a double rather than a twin), but we were treated to a complimentary glass of prosecco whist we waited.
We then dropped our things off in the room and went into the spa for the rest of the afternoon. The spa itself is beautiful, very airy, clean and so relaxing. The hydrotherapy pool is so lovely and warm, but is outside so you get some lovely fresh air whilst enjoying the warm relaxing water. Inside there is a panoramic sauna, foot spas, an oxygen room, a sunlight room and a steam room. We tried everything, before going to the wellness area, which has amazing relaxing rooms, including visual, audio, as well as a sleep room and a comfortable are just to relax and have a cup of tea.
Later in the evening we had our dinner in the clocktower restaurant, which was included in the deal from Travelzoo, so we only had to pay for our bottle of prosecco. The food was excellent and the atmosphere was very chilled.
The following morning I went into the indoor pool for a swim. There was no one else in there, so I managed to get a good few lengths in before breakfast. We had breakfast in the Horto café, which is part of the spa. The breakfast was really nice and was also included in the package.
We then made use of the spa again before checking out and going home. We both felt completely relaxed and had lots of chance to chat and just chill out.
Lunch on a train
Today me and my husband took his parents for lunch on Embsay Railway in North Yorkshire. We had booked it a couple of weeks ago, but unfortunately it was cancelled due to the flooding. The trip was a birthday present for my father in law (It was his birthday in January)
The train carriage was lovely and warm, which was great as it was a windy day and it was quite chilly waiting on the platform. We were shown to our table which was set with cutlery and cups and we were offered tea and coffee. Once the train set off, we were then brought our lunch which was a Yorkshire pudding filled with meat, vegetables and new potatoes. As I'm a vegetarian, I had mine without the meat. The train journey was about half an hour and we stopped at Bolton Abbey for about twenty minutes, so we could get off and stretch our legs, look around the station and the shop.
The train then set off back to Embsay and tea and coffee was served on the return journey. Towards the end, the manager came out and spoke to all the diners, explaining why he set up the business and how it had grown over the last few years. He also told us about the other events which are available on the railway.
The trip was well worth the money and was just long enough for my in laws to be out and about before heading back home.